The Design Industry Solution for EFFICIENT and COST-EFFECTIVE Custom Decorative Pillows
Pillows by Dezign makes designing gorgeous custom decorative pillows easy, efficient, and cost-effective!  We have redefined the industry method for obtaining high-quality decorative pillows. Our process of pillow fabrication is molded from decades of hands-on design industry experience. So, whether your project is simple and straightforward or highly detailed, you can be confident our service is specifically tailored for you and the Interior Design Industry.* As a result, Pillows by Dezign is the pillow fabricator for all of your custom decorative pillow desires. 
However, don't take our word for it. Take a look at the testimonies of our clients and see for yourself.
Pillows by Dezign is the Solution for EVERY Design Project's Custom Decorative Pillows!!*
We specialize in HOSPITALITY, RESIDENTIAL, and COMMERCIAL projects.
As a custom decorative pillow fabricator, we work with FF&E and OS&E procurement agents, purchasing managers, interior design firms, as well as independent interior designers. That means we are ready to help with every custom decorative pillow design project – anything from a cozy lake cottage or suburban home, all the way to a stylish high-rise hotel or an exotic luxury resort. You keep the fun of designing fabulous custom decorative pillows. We do the rest!
WE…
buy and track all the fabrics and trims,

fabricate your custom decorative pillow covers,

fill them with the inserts of your choosing, AND

ship the order to the final destination you specify on your order.
ALL for one quoted price! A true ONE-STOP CUSTOM PILLOW SHOP!
Most FAQ's can be answered in our INFORMATIONAL BOOKLET.
View a list of designer fabric lines we regularly work with on Our Process page.
Go to our CUSTOM Pillow Quote Request form to experience just how easy our online process can be for you.*
*Our Online process is designed to provide a way for requesting quotes for your simple projects while "on-the-go". It is always best to Contact Us directly for quotes on your highly detailed custom decorative pillow design projects.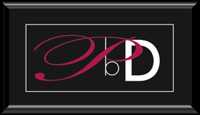 Copyright © 2018 Pillows By Dezign. All rights reserved.